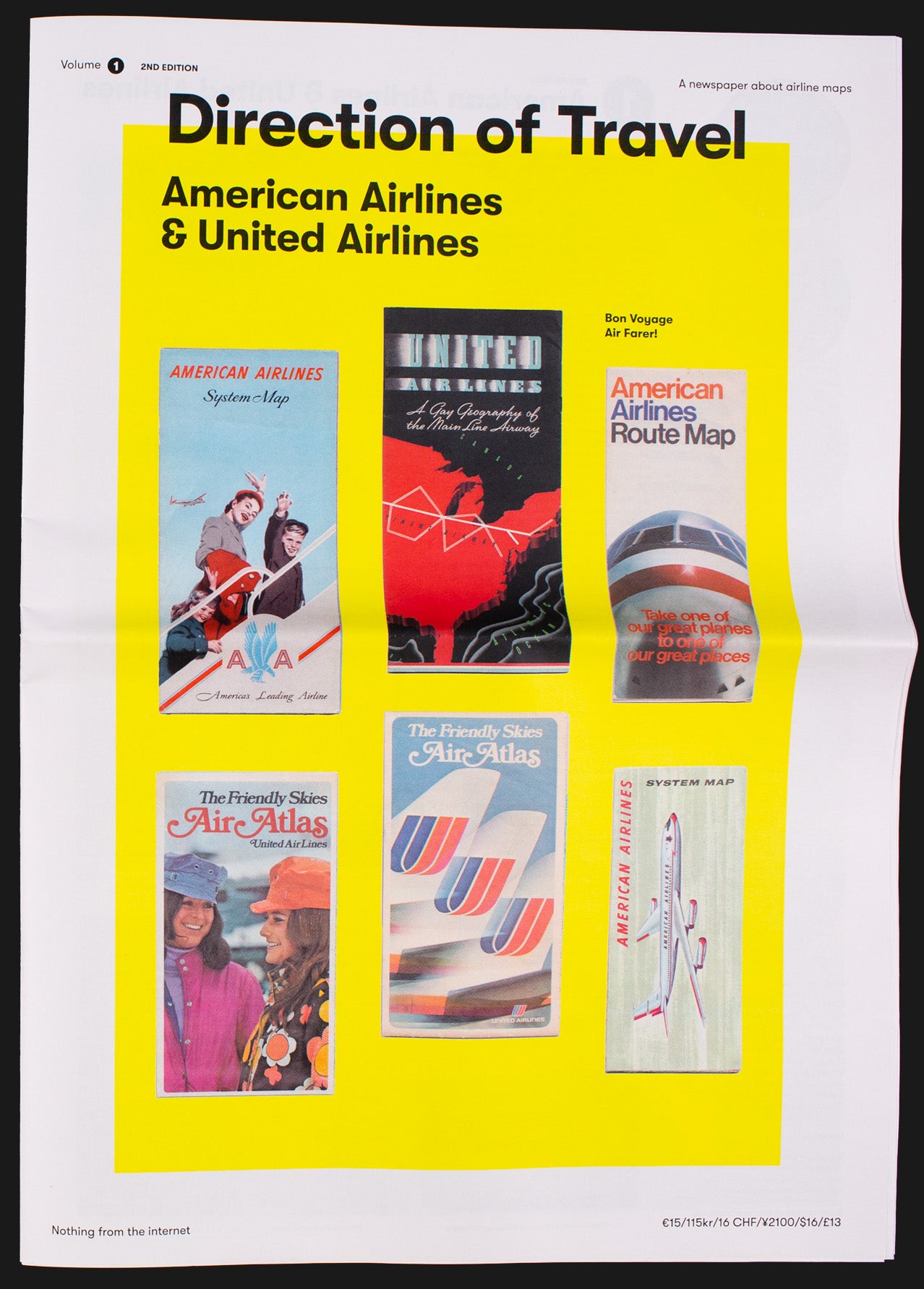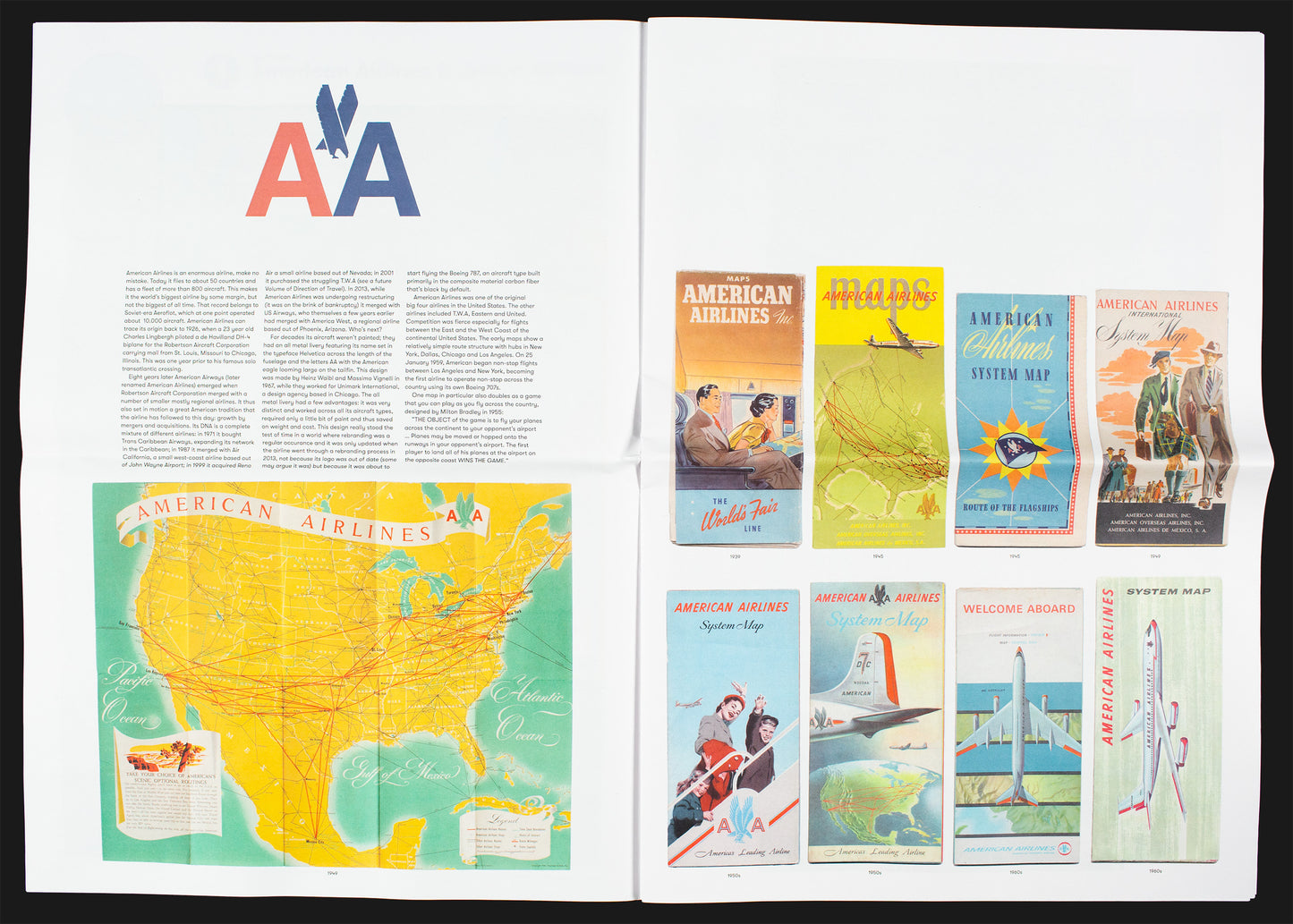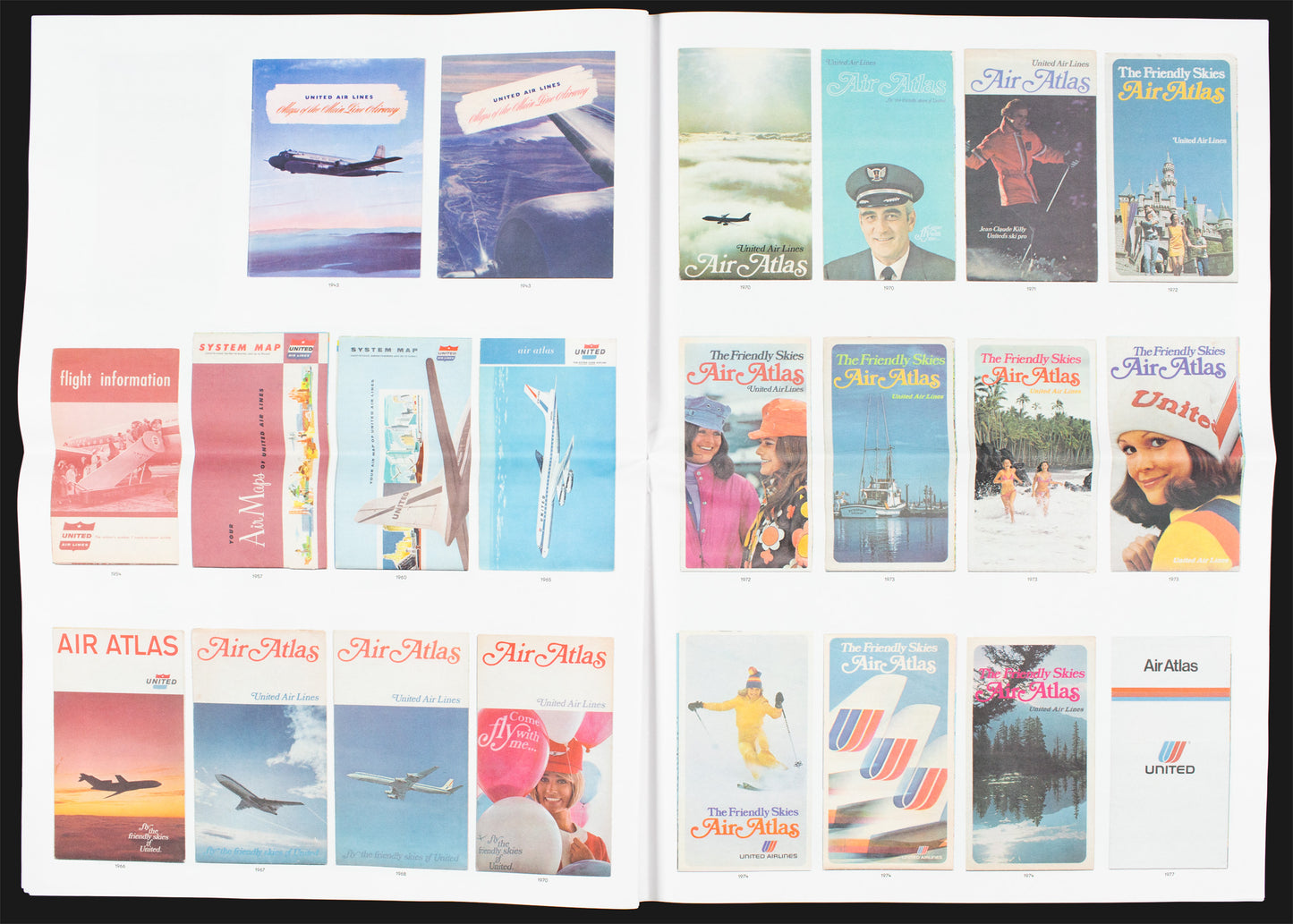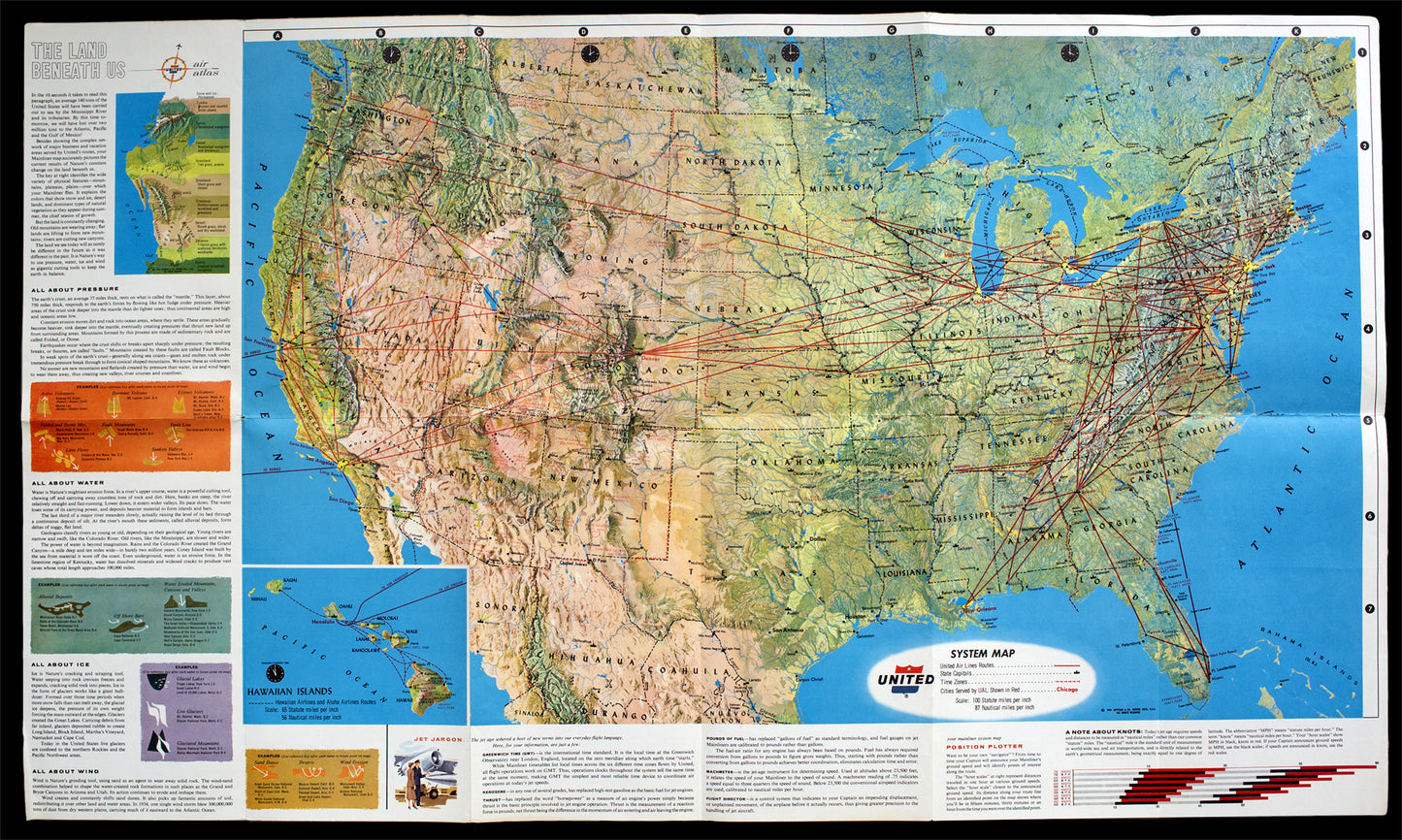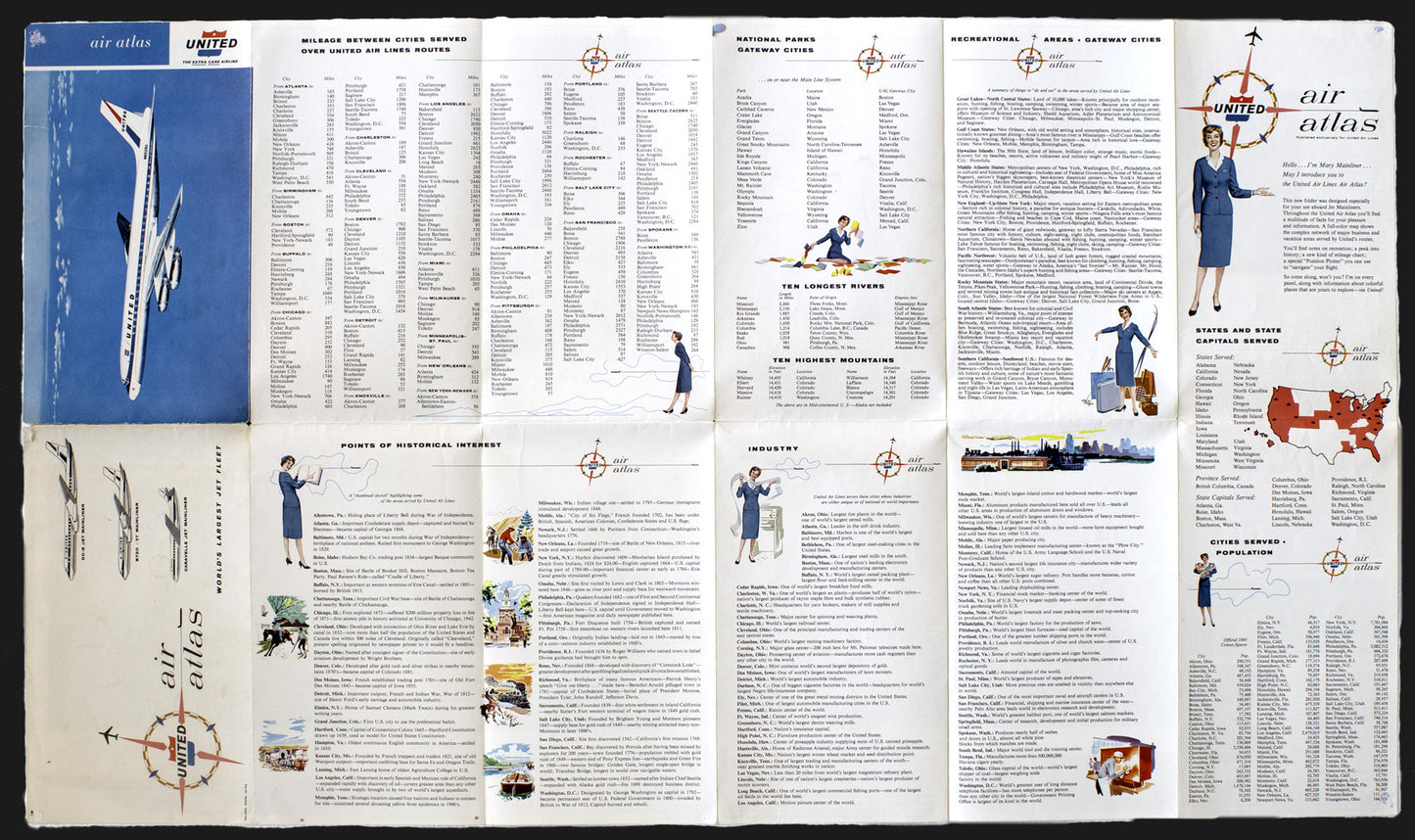 Direction of Travel: Volume 1 (American Airlines & United Airlines)
Full colour newspaper
24 pages
350 mm x 500 mm (250 mm x 350 mm folded, broadsheet)
The first Volume of Direction of Travel is an all American affair and covers two of the most prolific airline map makers: United Airlines and American Airlines. Included are some of the most interesting route maps that they distributed to passengers between the 1930s and the late 1970s. Together they tell a story of a country and its rapidly expanding airways.
This Volume of the newspaper also includes a brief history of both airlines, an essay on the history of the inflight map and a portrait of Honolulu International Airport.
You also have the option to buy Volume 1 and an original United Airlines Air Atlas map from the early 1960s. The map comes folded and measures 91×54cm when open. This is an original map from my own collection and only a limited number will be sold together.
Direction of Travel is a love letter to aviation and its rich visual history.