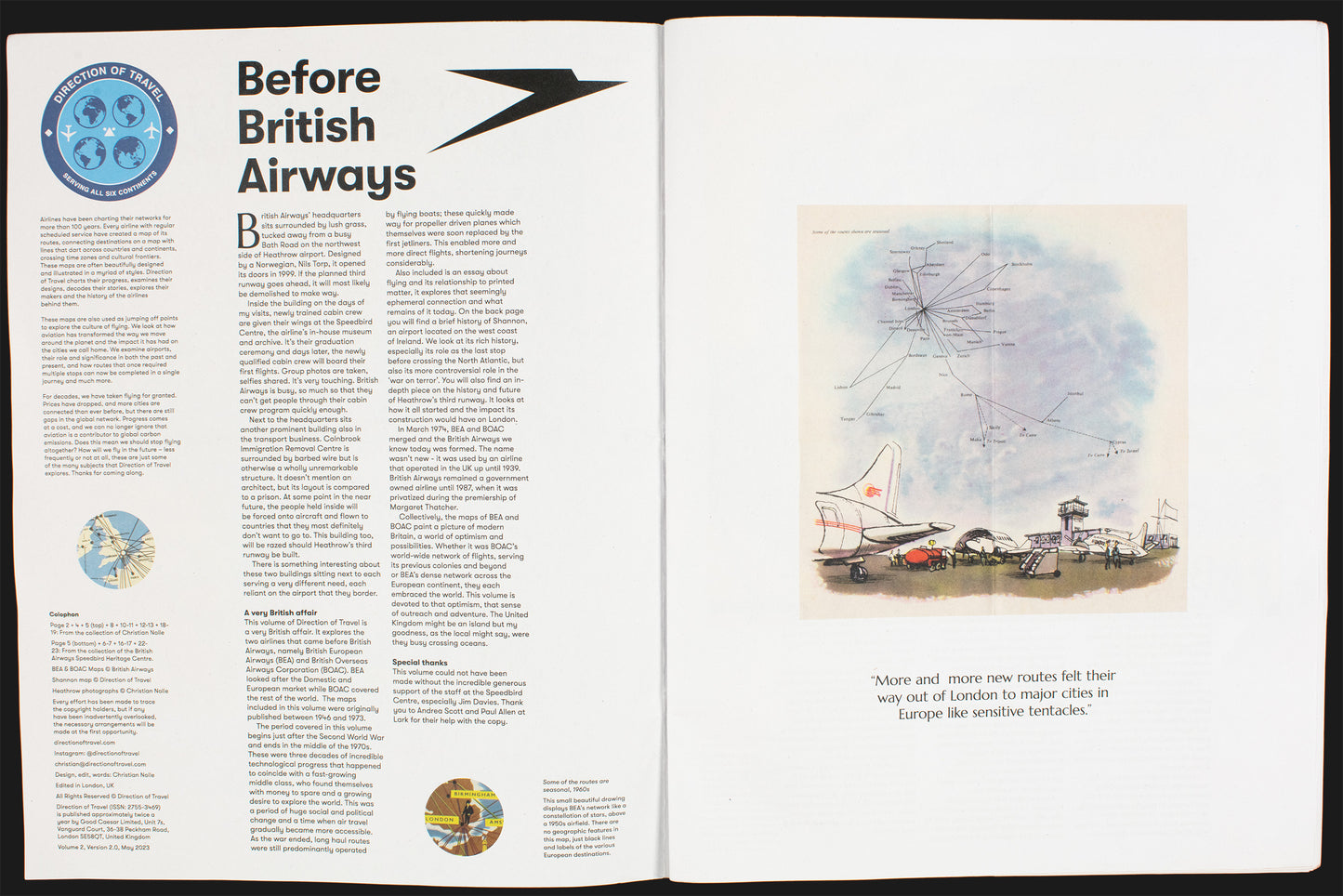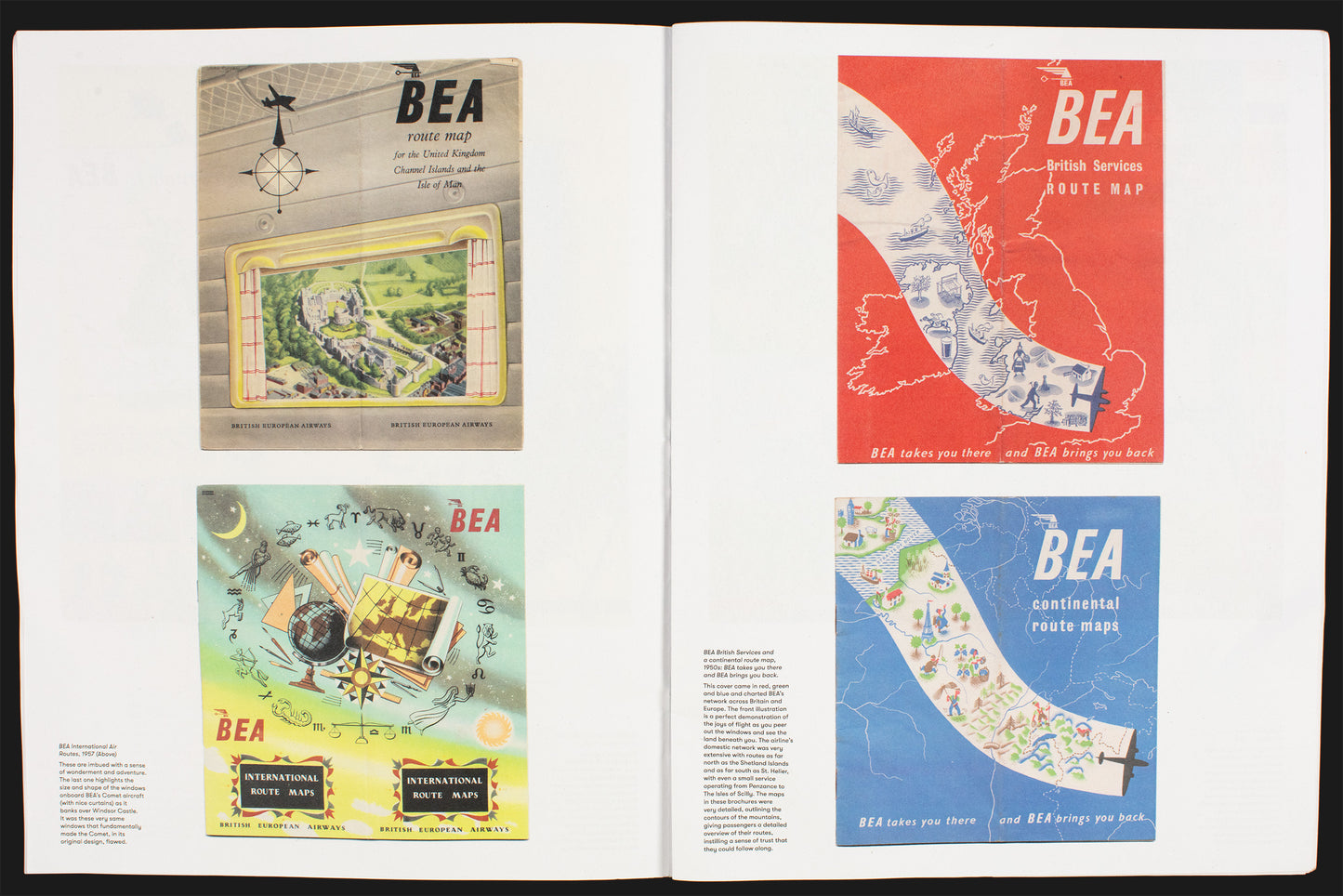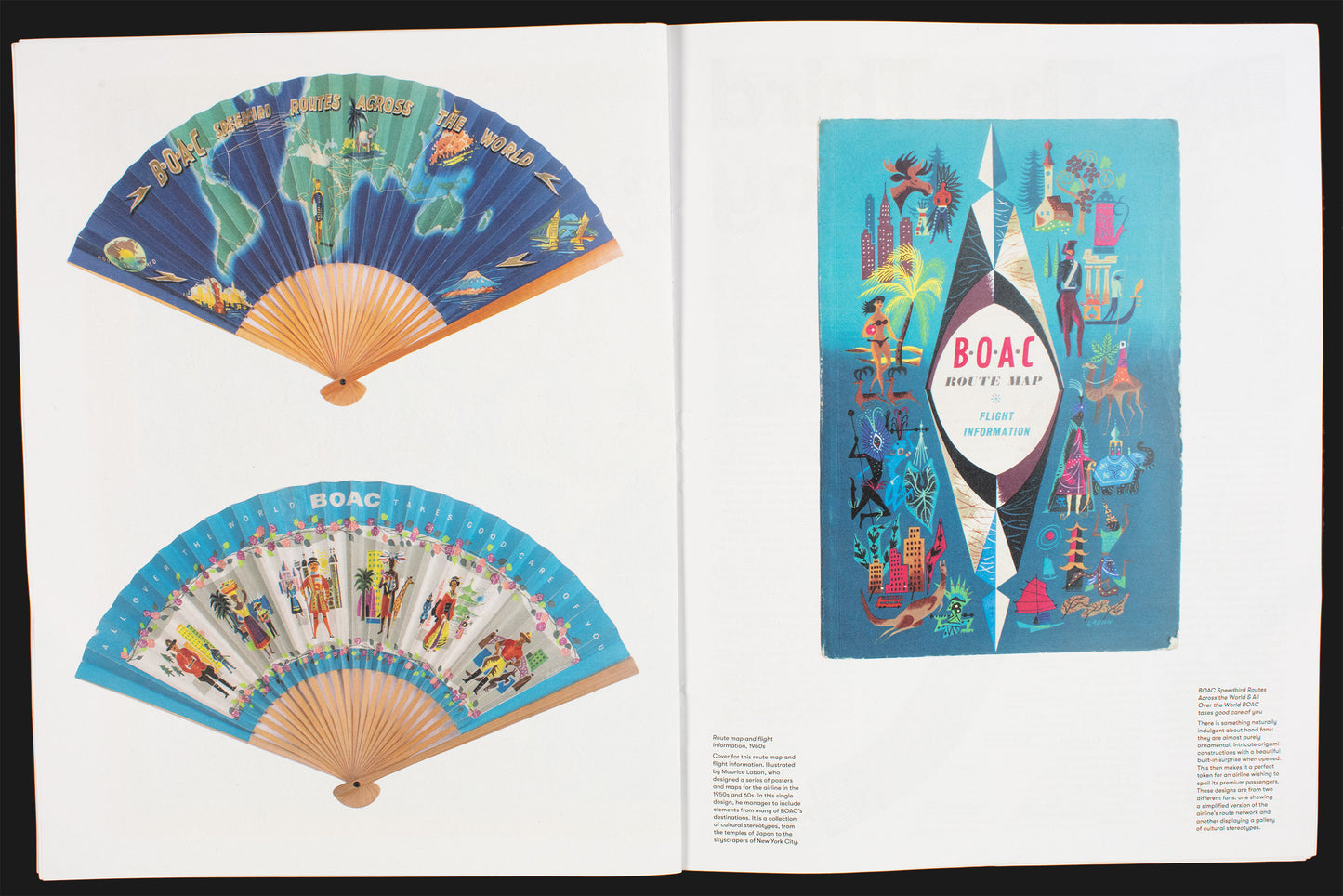 Direction of Travel: Before British Airways
Full colour newspaper
36 pages
289 mm x 380 mm , tabloid format
Before British Airways explores the evolution of the airlines that eventually formed the airline we know today. It includes maps from British European Airways (BEA) and British Overseas Airways Corporation (BOAC). 
Collectively, the maps of BEA and BOAC paint a picture of modern Britain, a world of optimism and possibilities. Whether it was BOAC's world-wide network of flights, serving its previous colonies and beyond or BEA's dense network across the European continent, they each embraced the world. This volume is devoted to that optimism, that sense of outreach and adventure. The United Kingdom might be an island but my goodness, as the local might say, were they busy crossing oceans.

There are essays on the ephemeral relationship between flying and printed matter (from paper airplanes to passports), an in-depth look at the history and future of Heathrow's proposed third runway and more.
This volume comes in a new, more compact size printed on a more durable paper stock.
For those who have been following Direction of Travel since the very beginning, this Volume shares about 5% in DNA from the previous version.